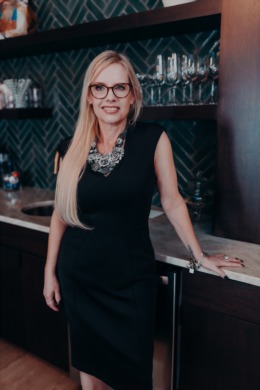 Longtime Sarasota resident, Beth Helvey brings more than a decade of real estate experience to the table for each and every client. While her attitude is fun, friendly, and playful, her work is serious business: her thorough and careful hand steadies the ship through even rocky waters, so everyone can land safely at the beach.
A graduate of Sarasota's own Cardinal Mooney High, Beth holds her bachelor's in English Literature and still loves a good book, preferably while sitting on the beach. When she is not helping clients buy and sell in the greater Sarasota area, Beth loves spending time with her two teenage sons and her boxer. An avid explorer, she also enjoys hiking and trying anything new!
Beth's amiable personality sets her clients at ease, but they perhaps most appreciate that she is squarely in their corner throughout negotiations, expertly working to do the best for them at every turn. If you like your real estate with a side of fun, you've found your Couturier in Beth Helvey.