These Home Design Trends Are Everywhere This Summer
Posted by Beth Helvey on Tuesday, August 16, 2022 at 4:40 PM
By Beth Helvey / August 16, 2022
Comment
With summer in full swing, beach days and pool hangs are top of mind for many of us right now. But with so many refreshing home design trends emerging, it's impossible to not turn our eyes indoors.
The most noteworthy interior design trends this season seem to effortlessly combine comfortable living and minimalism. Many of these trends pay homage to the great outdoors—whether it's using natural materials or finding ways to increase your home's indoor-outdoor flow.
The days are hot, but these must-have looks are even hotter. Here's what our design experts are seeing this season.
1. Monochromatic paint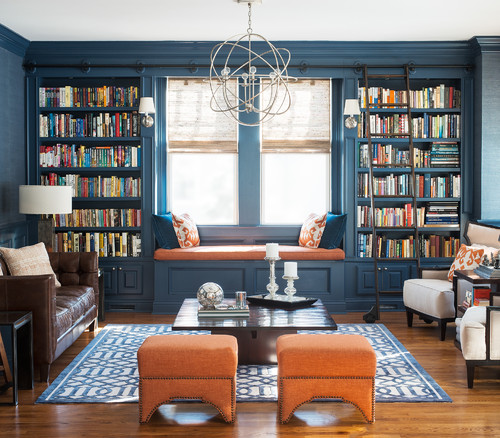 Gone are the days of white trim and molding to frame the paint color on your walls.
Jade Joyner, co-founder and principal at interior design firm Metal + Petal, shares that people are going monochromatic and painting the doors, door casings, trim, and walls the same color. Fireplace mantels are getting painted to match, too.
"Currently, we are designing all of our spaces to have just one color," says Joyner. "Whether you go with dark or light colors, it's such a beautiful look."
Michel Smith Boyd, principal and owner of SMITHBOYD Interiors, says Sherwin-Williams Origami White is the perfect bright foundation for main spaces and corridors.
Want to go bold? Paint a guest bedroom or home office in Sherwin-Williams' Color of the Year, Evergreen Fog.
2. Alabaster and natural stone in light fixtures
Light fixtures designed with natural stone are now taking center stage in living rooms and bedrooms.
"There's been a big movement to incorporate stone into light fixtures," Joyner says. Currently, alabaster mixed with brass is especially popular.
Eye-catching light fixtures not only provide light and warmth but can also be a room's focal point. Because of this, make sure you choose a fixture you love.